We offer FREE consultations and FLAT FEE pricing.
Divide your community and separate assets through the court system. Seeking agreements or Judge rulings to effect your desired case outcomes. Child support, custody, and rights are also part of this process, if there are children.
Setting rules in place to outline your relationships with the other parent and children. Specifying child support, health insurance figures, and defining a visitation schedule may all be a part of this process
Dividing the estate of a loved one either through a Will or the Estate Code inheritance rules. Walking clients through the convoluted requirements of winding down property, claims and documentation needs of the court process.
What you can expect when you Contact Us ...
When you first call or email we take the time to listen to your concerns, take down the details of your case, and set an appointment for you to call or come in to the office and speak with us for a free 30-minute consultation. Should you choose to come in to the office, we have a comfortable and secure environment. Your trust and comfort is important and we have a low-stress environment to put you at ease. In the initial consultation we will provide an overview of the legal process, discuss your specific questions and concerns, and provide next step solutions.
We will be open and honest in our evaluations and advice. Clarity of options is what we strive to provide so you have a full understanding of how your goals can or cannot be met. Should you choose to hire, we offer flat fee or hourly pricing depending on your case, and your comfort. We will discuss this at our initial meeting as well. There is no obligation at the end of the consultation and we encourage you to take time to weigh your options before deciding to proceed.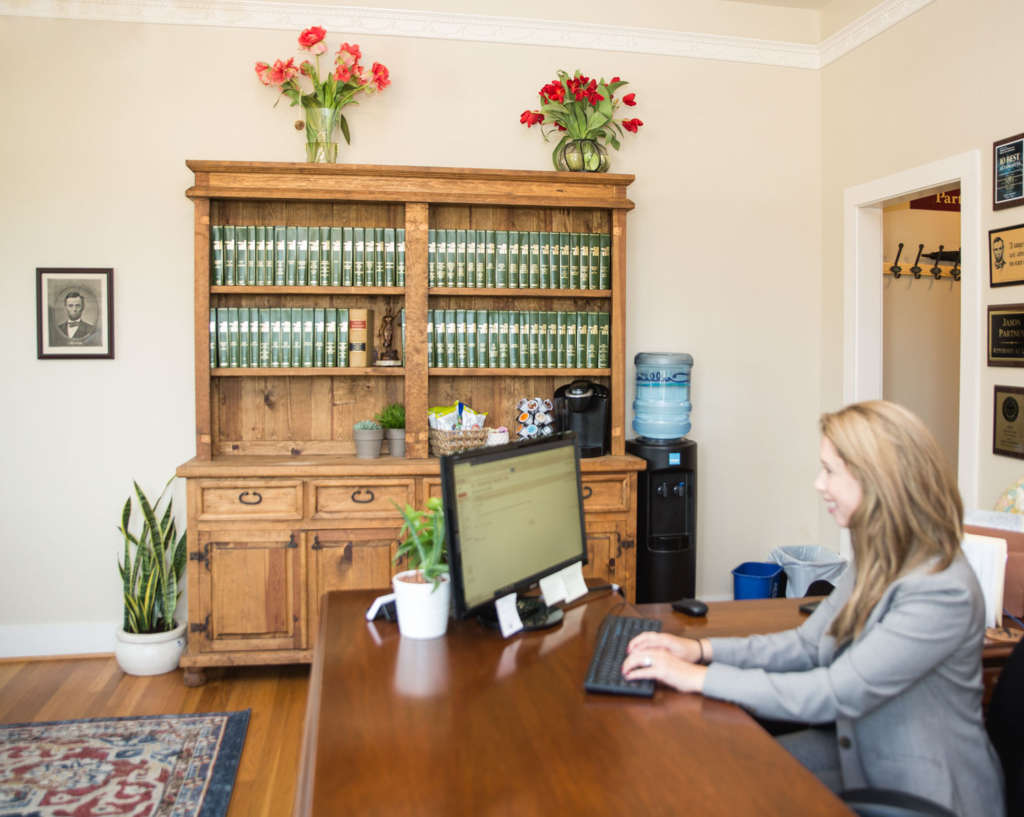 13 Years Of Experience
In Divorce Cases
"In matters of truth and justice, there is no difference between large and small problems, for issues concerning the treatment of people are all the same." — Albert Einstein
Partney Law provides a comfortable, secure environment for clients to seek professional legal advice for all their family law needs.
REQUEST YOUR CASE TO BE EVALUATED TODAY
Partney Law PLLC can assist you with your Divorce, your Suit Affecting the Parent-Child Relationship (SAPCR), Child Support Modification, and any Visitation issues. These are commonly referred to as "Family Law" cases.
Divorce is a difficult time that has huge implications for your immediate and long-term future. It is vital that you bring your case to someone who knows how to handle the diverse needs of your case. Extensive property or debts as well as immediate support issues need to be carefully evaluated so you can make informed decisions affecting the rest of your life.
Please visit our Blog page for specific divorce topics. If you have additional questions, please call or email our office to setup an initial consultation.

Avvo Reviewer
Truly Impressive Lawyer
Very well versed and truly impressive lawyer. He handled me and my case with ease and not to mention against one of the most reputable lawyers in town. He was all business when needed and also careing during more sensitive situations. I can't say enough, I wish I would've meet him two years previous. I will have him in my contacts for future needs under aka Mr Bad ass."

S.C.
Knowledgeable and Trustworthy
I have been a Partney Law client since 2011 and it's incredibly reassuring to have Jason in my corner. He's knowledgeable and trustworthy- 2 attributes that are important to me in an attorney. Jason has helped me with a few different personal and professional issues that could have potentially turned into a nightmare without him. I also appreciate that he's responsive and seems to generally care about his clients."

Aaron
Down to Earth, Easy to Work With
I hired Jason about 7 months ago in a CPS case. I had no idea what to expect seeing how this is the first time I ever needed an attorney. He was recommended to me by another attorney, and from the beginning I felt extremely comfortable and well informed. Every order by the court was well predicted and he explained his expectations of me and the prosecution. He is extremely down to earth and very easy to work with. I truly feel that my families well being was his number one interest. Jason was great to work with and I would recommend him to anyone."

Mike
Highly Recommended
"Myself and my wife had prepared ourselves for a legal matter that is usually both complicated highly emotional, normally. Jason not only explained what and when things would happen but what the expected outcome would be. His instruction were clear and no question went unanswered. He was dead on on all of his predictions. I would not only seek his services in the future but highly recommend Mr. Jason Partney to anyone as a strong consideration for their legal needs."
Partney Law has extensive experience in Divorce, Child Custody and Probate cases. We navigate the legal world on behalf of our clients and work diligently to find a solution that best suits each individual's needs.
Katie has been with Partney Law since May 2015. Katie Wagner's desire to work with people in life transitions led…
Jason Partney attended law school in Fort Worth at Texas Wesleyan School of Law (now Texas A&M School of Law).
Mary Partney draws on her years of management experience in the hospitality field to manage the office at Partney Law.